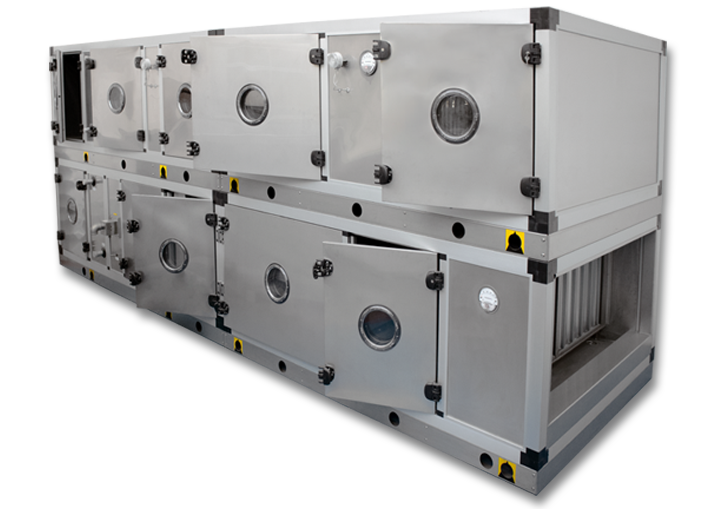 CTH+
HYGIENIC AIR HANDLING UNITS FOR HOSPITAL AND PHARMACEUTICAL SECTOR
The CTH+ units can be subjected to ordinary cleaning cycles in full compliance with all the construction measures necessary to facilitate proper cleaning and accessibility to all internal surfaces. These HYGIENIC air handling unit are suitable for applications in the hospital and pharmaceutical sector, or industrial applications where a high hygienic standard is required.
The units are accompanied by CE certification and certification according to VDI 6022.
AHUs with horizontal (H) or vertical (V) configuration.
AHUs can be configured with a monobloc structure or divided into several modules to facilitate transport and facilitate the customer in handling and positioning it on site.
All internal components are in stainless steel AISI 304 or AISI 316, designed to have no protrusions, sharp edges or corners in which dirt can accumulate.
The internal corners are connected with a radius that allows easy cleaning and disinfection, as required by Directives 2006/42/EC and EN 6022.
Go to product