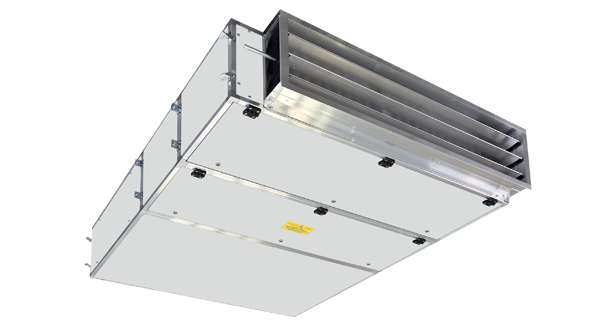 MCL
MICRO AIR HANDLING UNITS
MCL are designed to respond to system requirements such as limited availability of technical space or for installations with low ceiling heights. They are used in medium-small sized rooms requiring particular thermohygrometric treatments.
They are available in 6 sizes, from 1.000mc/h to 6.000mc/h flow.
The structure consists of 40 mm thick aluminium profiles with 28 mm thick polyurethane insulating boards.
The fan are plug-fan type.
Equipped with a medium filtration system (G4)..
The Microair handling units can be equipped with electric or water coils.
DOWNLOAD DATA SHEET